Crazy Rock Festival presenteert : 15 April 2023
Rock / Led Zeppelin Tribute band
Band Members
4
Home Town
Horst (NL)
About
Wij zijn The Hedge. Een frisse jonge band uit de regio Horst aan de Maas in Noord-Limburg.

The Hedge is een band begonnen in 2012 en bestaat uit 5 muzikanten met allemaal een hart voor de rauwe, pure rock van toen. De hardrock van "vroegoh" (Led Zeppelin, Black Crows, Pearl Jam, Van Halen, Eric Clapton, Rolling Stones e.d..) maar ook de muziek van nu (Weezer, Foo Fighters, Kings of Leon, Black Keys e.d..) is ons op het lijf geschreven en spelen we met een enorme dosis plezier en enthousiasme.
Wij zijn anders dan andere classic rock coverbands. The Hedge kiest de nummers zorgvuldig uit die je normaliter niet snel hoort. Uiteraard vullen we deze klassiekers aan met de al om bekende knallers. Van kleine pittoreske cafés waar zelfs de gammele barkruk niet veilig is tot een podium van formaat, op alle locaties spelen we maar al te graag!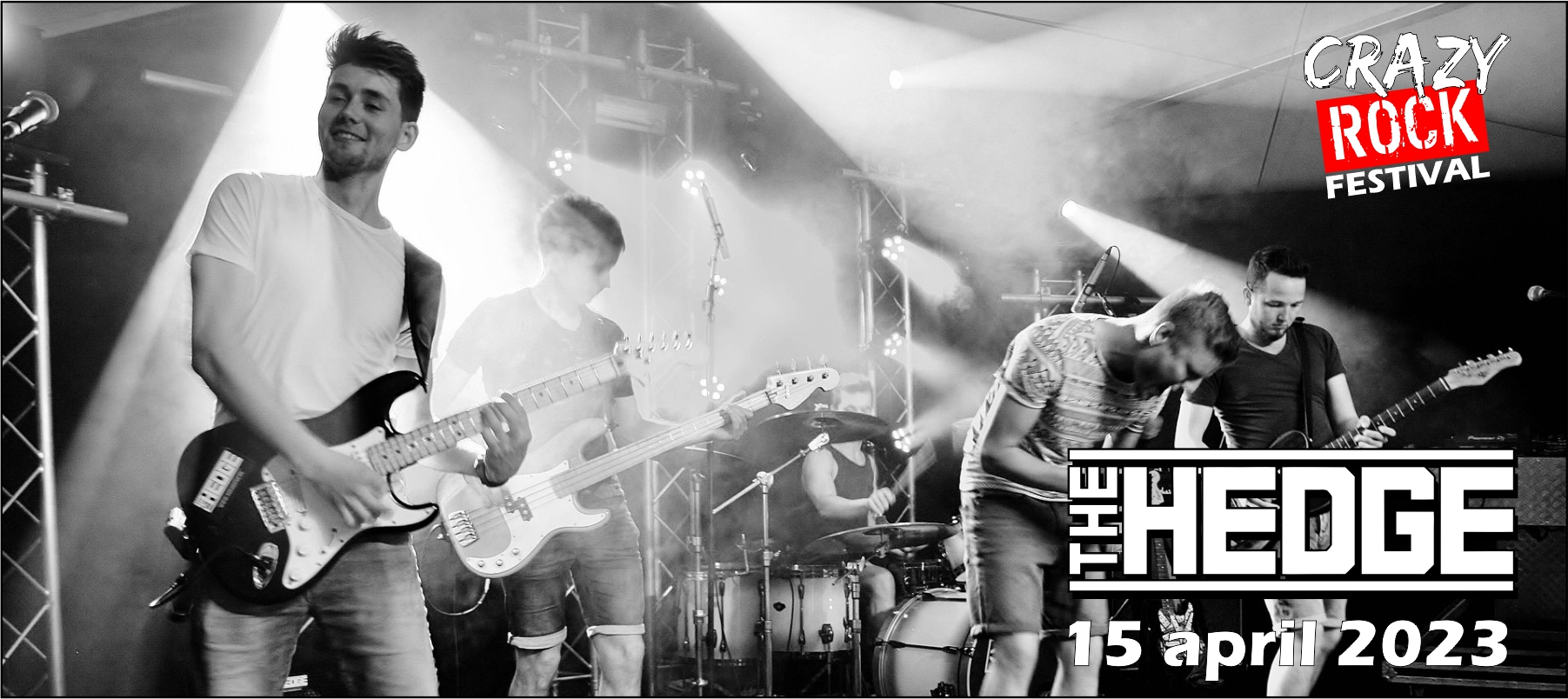 APOLLO events – Deurne
Blasiusstraat 7-9
5754 AS Deurne
info@apollo-deurne.nl
Villa Milano
Blasiusstraat 9
5754 AS Deurne
info@villamilano.nl